/
News
/
Best Workplace Award
Best Workplace Award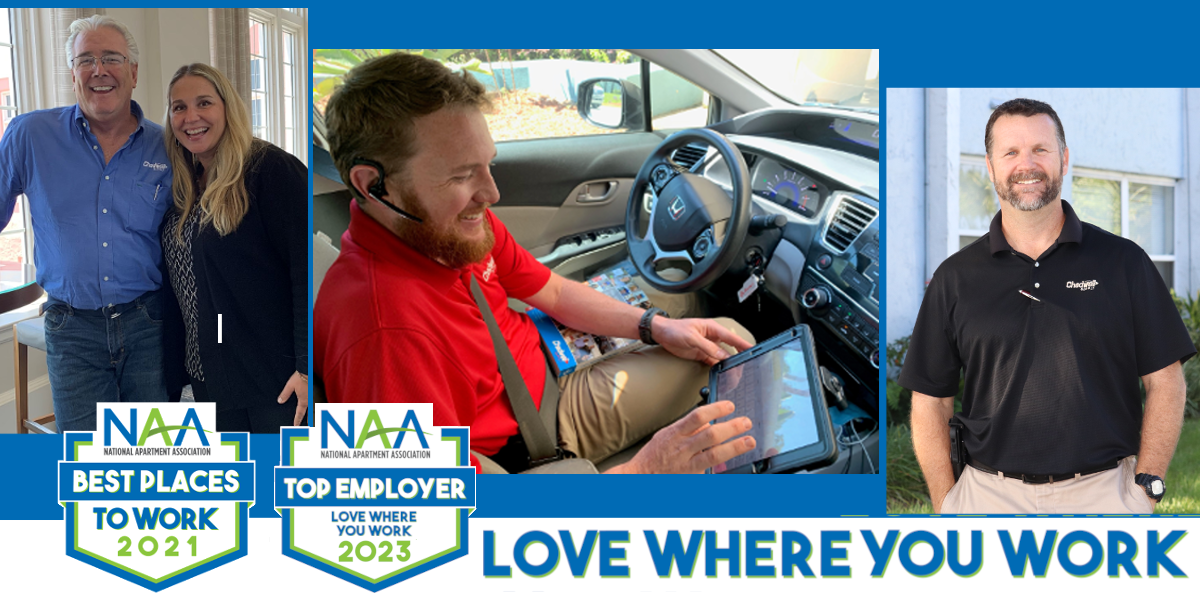 Named NAA's Best Workplace
We're proud to have again been named a Top Employer by the National Apartment Association.

Visit our Careers Page to find opportunities in your area to join our family.
Read what just a few of our employees had to say when surveyed by the NAA...

Blessed to be on this team.
I left a high-stress, high-pressure position in the same industry to come to Chadwell Supply. The Values [here] are so much better, the Chadwells are so welcoming, and when they share the words "Welcome to the Family" it is truly meant. I couldn't be happier with the support I get! Blessed to be on the Chadwell team.
Chadwell Supply is a family-owned business. The owners and leadership value every single employee and we feel more like a family than an employee. I love that they actually and genuinely care about me.
The Culture is unlike any place I have ever worked.
Great culture and atmosphere. Everyone cares about one another.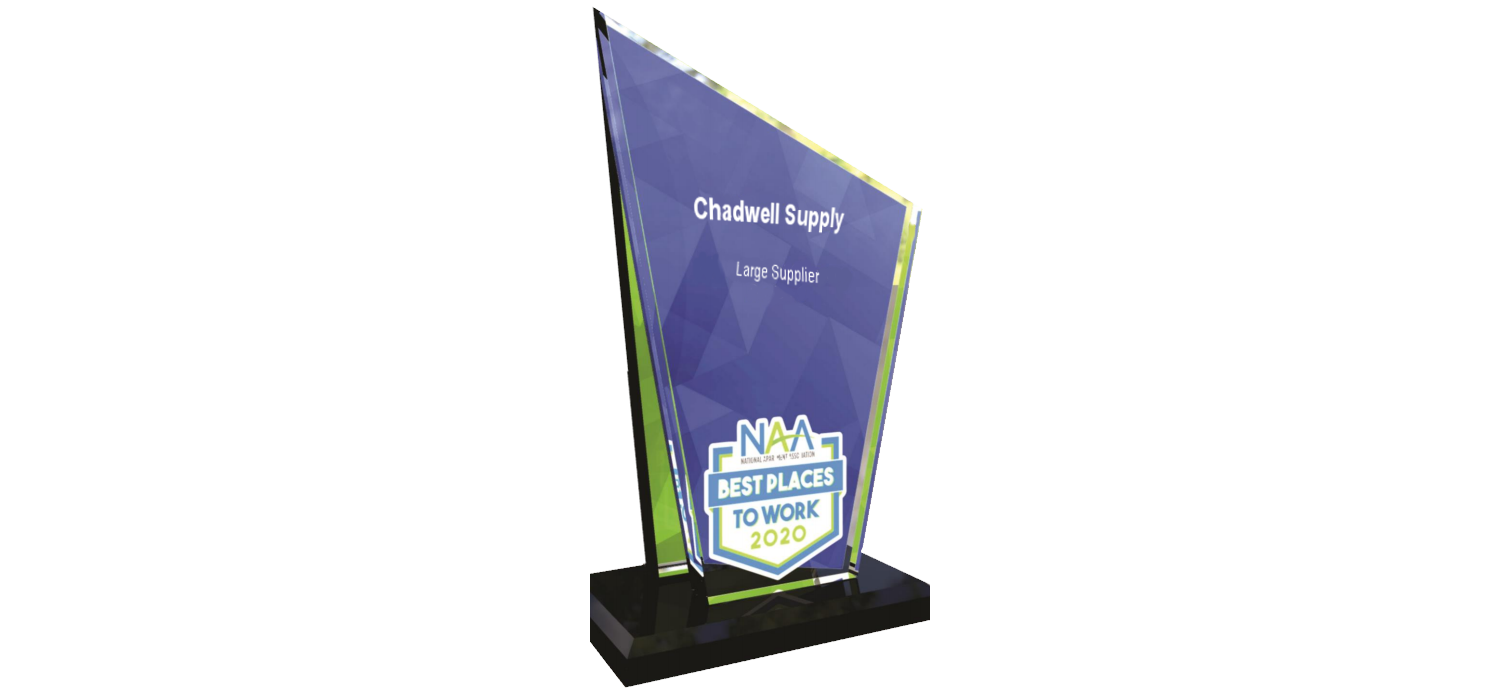 Celebrate Other Awards with Our Local Teams

My time with Chadwell Supply has taught me how to have a full heart. To go work day in and day out knowing that you are working for a greater purpose other than just yourself is an amazing feeling. Knowing my role has purposes and hundreds of employees rely on me daily, and I can rely on them no matter what the task may be.
The best company I have worked for out of more than 10 during my life. This is a great place to work with endless opportunities and the ability to impact many lives for good.
I could not be any more thankful for my position at Chadwell Supply.
Chadwell Supply is truly a Christian-based company. It is a family. They care about you as if you are part of their family. I am reminded every single day how much I am appreciated in my role in this company and that is the best form of leadership I have ever experienced.
I think a lot of places talk about [being a family] but I have rarely seen it in practice.
I couldn't be happier.
Since starting with Chadwell Supply, I couldn't be happier and more confident with my decision to join this team. I've never felt more support from a team internally, more confident in the quality of the product I'm selling, or sheer happiness in the role I'm in.
Chadwell Supply is a family-owned business and they run the company like everyone is part of their family.
I love working for this family-oriented company. Even as we continuously grow we are all still treated as extended family. And I hear no negative from any of my coworkers everyone loves working here.
We are a family. The Chadwells treat every employee with respect and dignity and truly want to see us all succeed.
The work environment, the concern for people, and the personal integrity of our leadership, and specifically ownership, is the best I have worked in or seen in business - by far.
It truly is a family.
This company is one of the best companies I have ever worked for because of how much we care about one another. It truly is a Family.
The best company I have ever worked for.
This company has been very kind to me in difficult situations from my manager to the top of the company. Chadwell Supply is the best company I have ever worked for.
I matter.
Chadwell Supply is a great company that treats the employees as family. I feel very blessed to be able to say that not only what I do but me, the person, matters where I work!
Working here is amazing. Wonderful environment, I really feel like part of the family.
I have worked a lot of different jobs in my life, and most of them were just that, jobs. Working for the company I work for now it's the first time that I really feel a part of something. There is a true culture of family and I feel that I am a valued part of that family.
This is an incredible place to work. They treat you like family regardless of where you come from.
Amazing culture. Servanthood, morals, and teamwork drive our business. Our company attrition is well less than half the national average and is 3% in our sales department. Chadwell Supply is a great place to be for personal development as well as a career. Love this place!
The culture is phenomenal. Our people truly love this company and grow both personally and professionally.
There is always respect.
I've never experienced a company with such love for their employees. There is always respect, passion to succeed, motivation to be great, no negativity, all positive encouragement from every team within Chadwell Supply.
Working on both sides of the Multifamily industry, I can honestly say there is no other company I'd rather work for.
I love working for Chadwell Supply. Everyone in the organization is on the same page and willing to help you in any way. Rock-solid Christian leadership and focused company that walks the talk.
I believe that Chadwell Supply truly cares about me and my development, I love my teammates and look forward to going to work every day.
Chadwell Supply has a tremendous culture. They care about their employees and their families. I am honored to work for them and have nothing but great things to say.