Customized Billing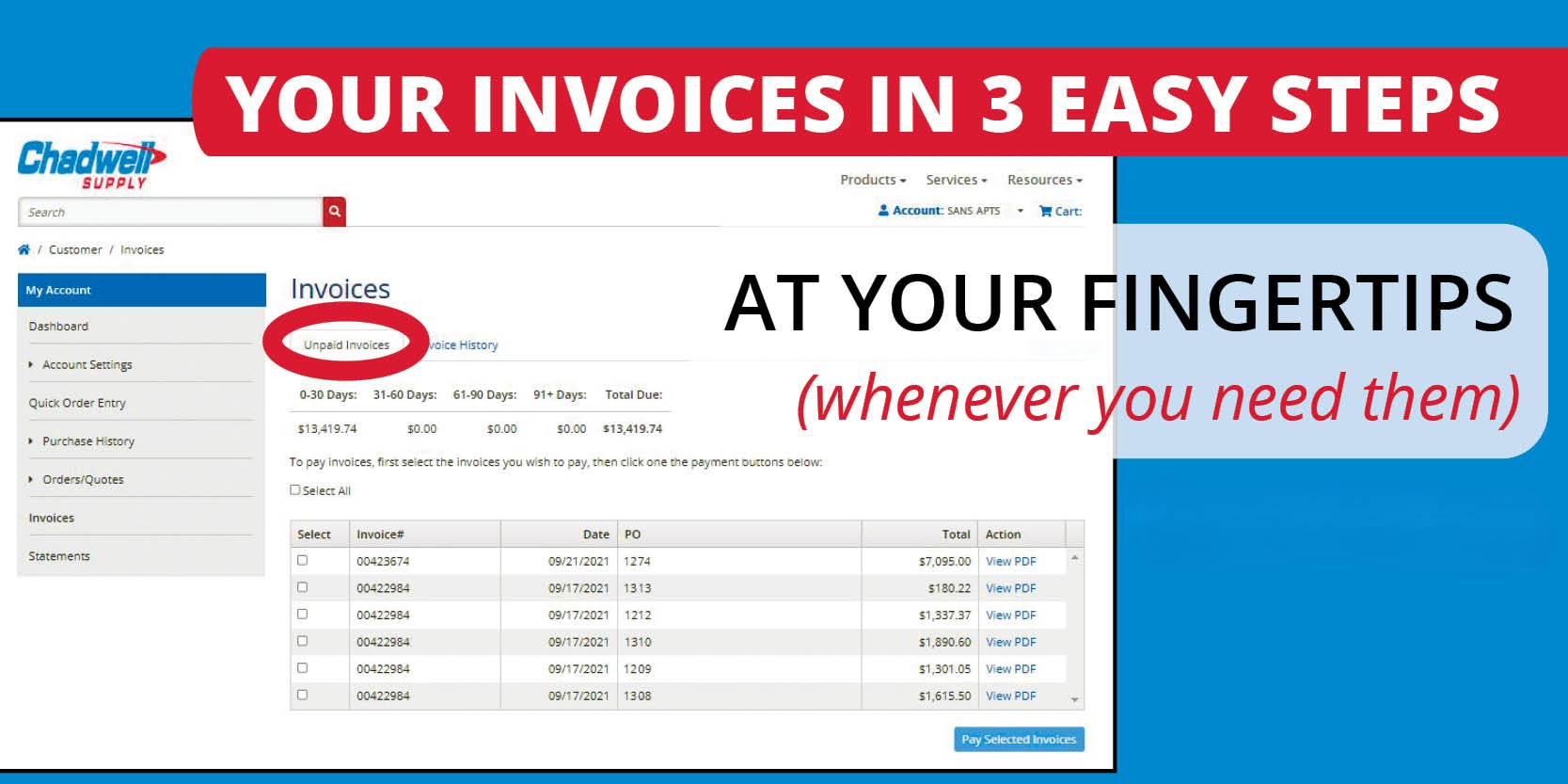 Our Customer-Centric Billing Makes Processing Invoices Easy.
Giving you time to focus on the important things on your property.
Chadwell Supply's billing is the best in the industry. With categorized invoicing that is matched to your GL Codes and subtotaled with sales tax, you can quickly approve invoices for payment—giving you more time to focus on the things that really matter. Plus serial numbers are provided for capital goods, making it easy for record keeping, and unit numbers can be listed to easily track expenses.
In addition, with our 'bill complete' process, invoices are not generated until after the order is delivered—eliminating costly returns, excess paperwork, and unnecessary frustration.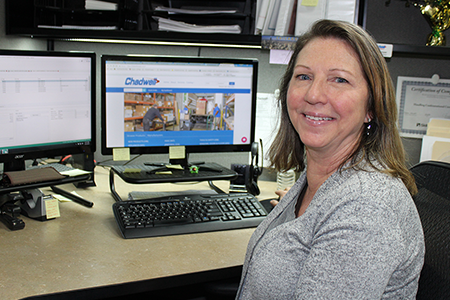 Digital Billing - Go Paperless!
| | |
| --- | --- |
| | Chadwell Supply went green! You can now receive your invoices and statements by email. Call Customer Service 888-341-2423 to sign up today! Your invoices are also available 24/7 through your customer Dashboard. |
Billing Made Easy
Try Us Out
It is easy to open a courtesy account with Chadwell Supply! We offer an introductory, $995 credit line to all multi-family customers to try out our legendary customer service without a credit application. After you experience our attentive customer service and prompt, next day delivery, fill out our Quick Credit Application and join our Chadwell family.
One Account Manager for All Your Accounts
Your management company will receive one, designated Account Manager for all of your accounts so that our staff becomes familiar with your individual billing needs. Your Account Manager can customize your accounts to accommodate special billing requests such as preapproval or P.O. requirements, backorder restrictions, and designation of authorized buyers on the account.
Separate Renovation Billing Accounts
We offer a separate billing account for your renovation project. A renovation account allows you to easily track your capital expenditures and renovation budget for each property. Simply request a renovation account to get started.
Custom GL Coding
Your time is valuable so let us GL code your invoices. We will GL code every invoice for you with your own, custom GL codes. Send us your management company's GL codes and we will GL code your invoices so you don't have to.
Digital Billing
We can send electronic statements and invoices straight to your inbox for quick and easy processing. Sign up! Our invoicing format also includes a helpful, purchase subtotal and tax by product category as well as a final total.
All Major Payment Forms Accepted.
We accept all major credit cards (Visa, MasterCard, AMEX, Discover) EFT, ACH, money order and checks.