Storm


STORM READINESS
When weather officials start to get serious about an approaching storm, it may be too late to prepare effectively. Water, batteries, and other storm supplies can be wiped from our local inventory quickly and weather may not allow us to restock fast enough to help our customers prepare as a storm approaches. Our Storm Supply List can help you find and stock up now on the items that you will need if you find yourself "inside the cone."
It is also critical, as a storm approaches, to keep your residents informed and to help them prepare to safeguard themselves and their belongings. Download this customizable letter to residents to explain safety measures they should be taking when severe weather approaches:
STORM CLEANUP
Even when you have prepared the best you can, you can still find yourself dealing with the aftermath of severe weather in ways you could not have foreseen. Founded in Florida, with many customers in areas prone to storms and other severe weather, your whole Chadwell Supply Family understands the impact of severe weather. We are here for you when disasters happen. We mobilize our entire team from Richmond to Dallas and Indianapolis to Miami to get resources to the affected area as quickly as possible. Refer to the Storm Cleanup Supply List for a start and contact your Chadwell Supply Rep for assistance.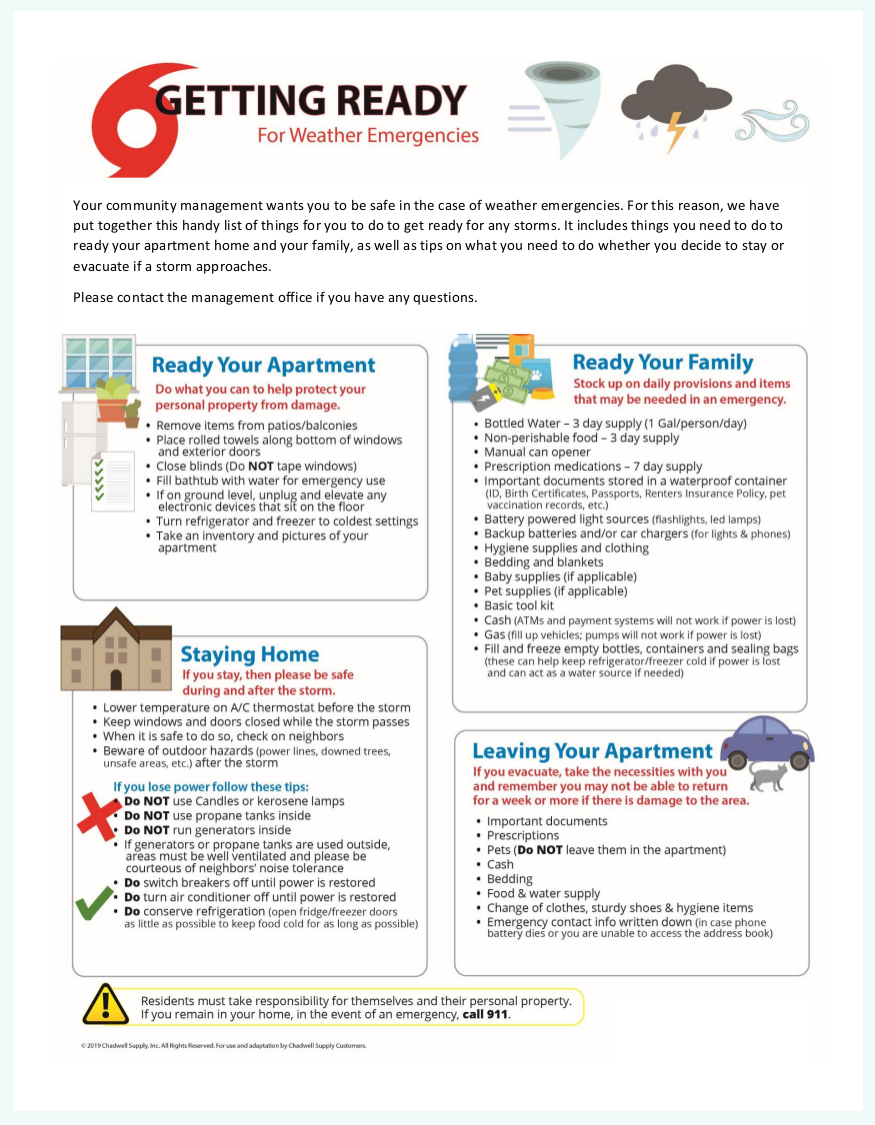 Storm Readiness Infographic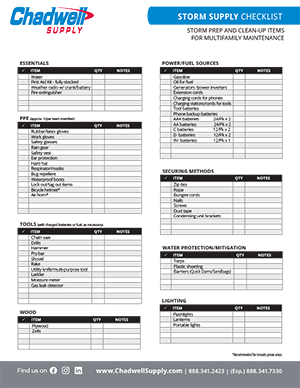 Storm Prep Checklist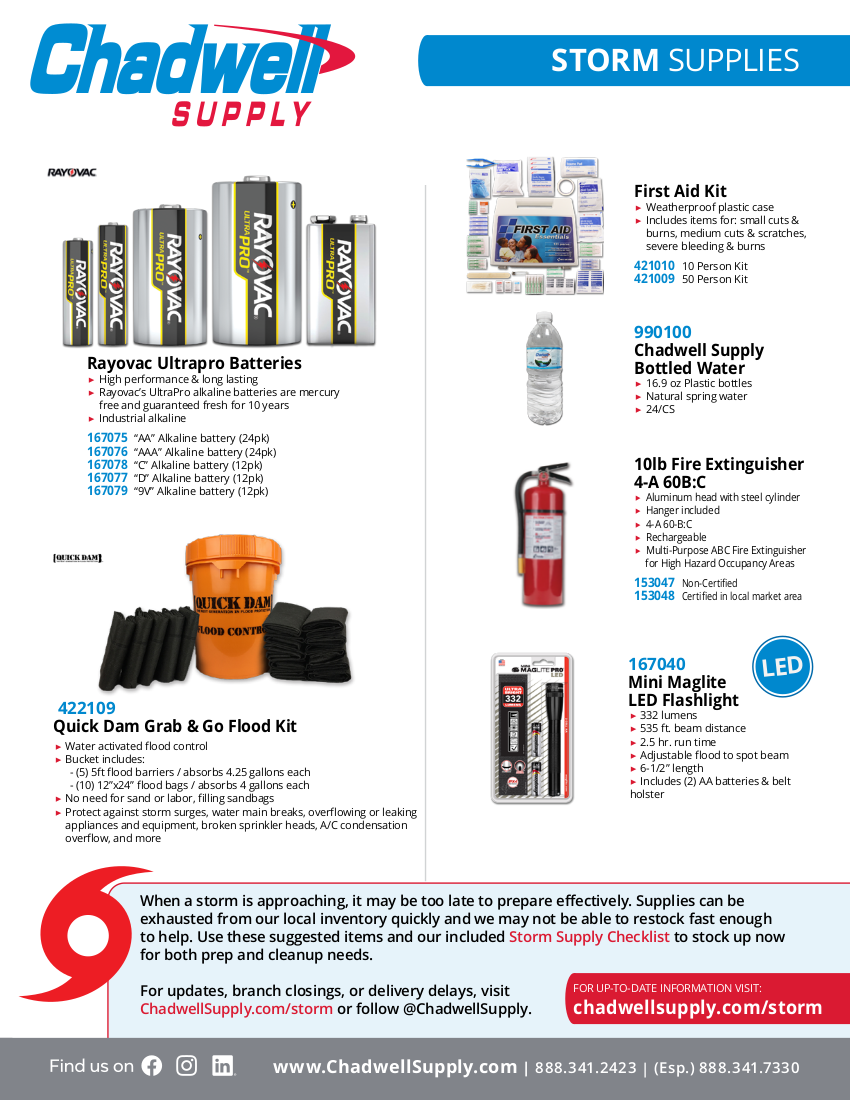 Storm Supply List