/
News
/
2020 Volume 15 Catalog
2020 Volume 15 Catalog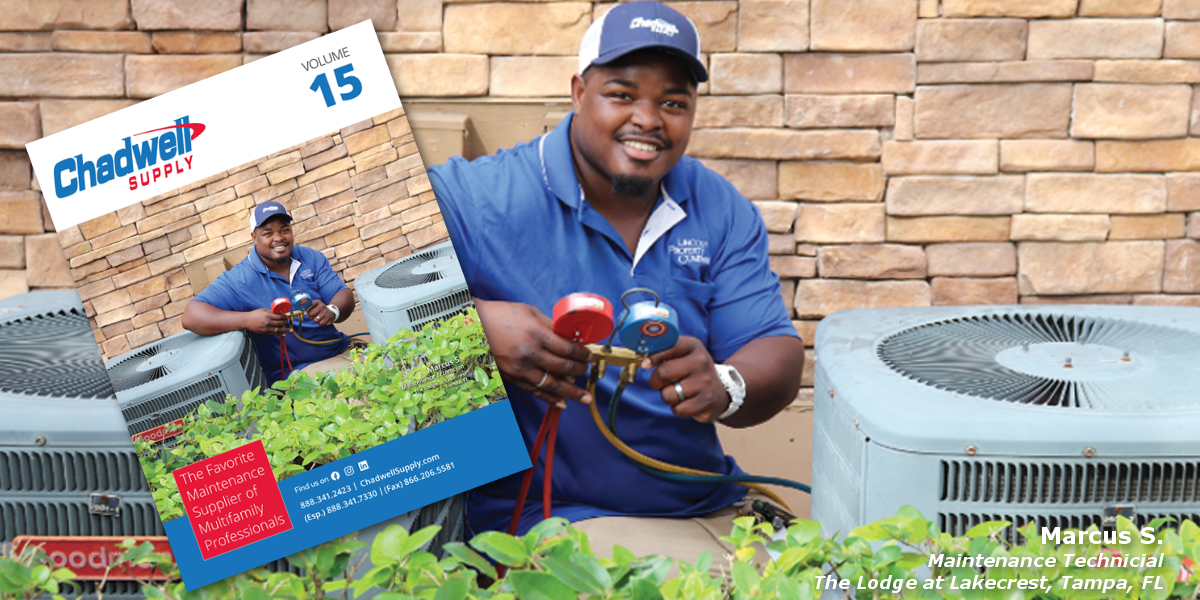 Our New Catalog is Now Available!
Every year, we enjoy featuring our favorite products, and many of our favorite customers, along with tips, resources, and a little fun in our print catalog.
Get yours when you see your local Chadwell Supply Rep next or give us a call at 888-341-2423 to get yours!
Many Items Now Sold in Pack Quantities
You will notice in our new catalog and online that many products previously sold in increments of "1" are now sold in pack quantities. Please be careful when you reorder items that you may have ordered in the past. Note that if you order QTY: 1 for Item #204079, for example, you will now receive 6 toilet seats.
Here are some of the products affected by this change:

Grounds & Irrigation
Hardware
Plumbing: Fittings
Plumbing: Faucet Seats/Parts
Plumbing: Other
Windows, Doors, & Floors
Other Categories