/
Resources
/
Articles
/
Shop Organization
Shop Organization
Look around your shop right now. What do you see? Is it an organized and safe workspace or an area full of clutter and safety hazards? You probably see something in between with some room for improvement.
Maintenance shops are only as organized as you work to make them. No matter how great the shop looks, there is likely room for improvement. As we begin a new year, there is no better time to take a step back and evaluate your shop. This can be a daunting task so let's look at your shop according to its four primary functions:
Safety
Supply Storage
Equipment Storage
Working Space
Safety
Keeping the shop clean and clear of hazards is critical to the safety of your maintenance team. At a minimum:
Keep a stocked first aid kit (example); when items are used, replace them immediately.
Store flammables in a safety cabinet (examples).
Store toxic chemicals in a safety cabinet, behind a door, or in a harder to access place.
Prepare for spills in advance by having a spill kit handy – and if there is a spill, stop and clean it up immediately.
Store liquid and heavy items on the lowest shelf or floor – never above waist level.
Unpack orders as they are received and place items in their correct location.
Keep floors clean and clear of hazards.
Keep exits clear of hazards and well-marked.
Lock the shop every time you leave.
Turn on security cameras if you have them.
Place valuables and easy to steal items in clear view of the camera system.
Have communication tools such as make-ready boards and order lists readily accessible.
Supply Storage
Storing supplies is a primary function of your maintenance shop. A shop that is organized and efficient is key to the success of your maintenance team. Just as every property's needs are different, so is that of the maintenance shop. The easier it is for maintenance personnel to find what they need to complete a task, the quicker they can get to work.
Group like items together: lighting, electrical, HVAC, plumbing, etc.
If your property has multiple phased unit styles, it may make sense to group the items for each unit phase together within the different functional areas.
Place the most frequently used items in an easy to access area (maybe near the door).
Label bin boxes and shelf space. Make sure labels are easily readable and update them as time goes on and needs change.
Write down stocking quantities on parts and place them on a re-order list when minimum thresholds are met.
Establish separate storage areas for normal maintenance requests vs new move-ins/make-readies. This could help ensure parts are on hand for each type of work order.
Equipment Storage
Equipment is usually the most expensive asset in a shop. Maintaining the condition and proper storage of equipment is not only a key to controlling cost but also to employee safety. To keep equipment in tip-top shape:
Secure ladders to prevent damage. Store them out of the way, secured so they cannot fall over. We do not recommend overhead storage of ladders due to the risk of injury when they are taken down.
Store tools with sharp points or blades where contact hazards are minimized.
Check safety components BEFORE and AFTER every use
Tag out items that need repair. Do not place them back into the work area. Determine what needs to be done to repair or replace the item.
Maintain the golf cart to manufacturer specifications.
Store certain types of equipment appropriately:

Electronically-operated Equipment


- Check plugs, grounds, and cords BEFORE and AFTER each use.
- Store cords properly (wrapped loosely – not too tight or not left to dangle/trail behind).
- Clean paint sprayers thoroughly between uses.

Gas-operated Equipment


- Check oil levels before each use.
- Cool and wipe down after use – this allows you to inspect for damage and helps maintain the appearance of equipment.
- Prepare for seasonal storage as necessary.
- Use non-ethanol gas, if possible.

Air Conditioning Equipment


- Keep refrigerants separate and track all usage (as required by EPA regulations).
- Have spare Nitrogen, Oxygen, and Acetylene tanks for service work.
- Follow manufacturer's service directions for fluids, filters, and caps.

Temporary-use Equipment (Portable A/C, Blowers, Dehumidifier)


- Maintain a sign-out and usage log for each piece of equipment so it does not "disappear."
- Clean units when they return to the shop.
- Follow the manufacturer's instructions for maintenance.
Job-Specific Work Areas
With any maintenance shop, space is limited. Not all shops can have large areas for every different type of repair. However, having a working area for specific projects can help reduce expenses, make maintaining items easier, and save you time.
If there is not space for a permanent solution, figure out a method for temporary construction and make sure there is a dedicated space instead of trying to work around wherever you can. For example, use the golf cart storage space to create a work area—move the cart and have your dedicated sawhorses and plywood available to set up when needed. Both permanent and temporary spaces could be created for projects such as:
Screen replacement
Drawer repair
Door slab preparation
Custom cutting blinds
Motor repairs
Appliance servicing and testing
While there is no one-size-fits-all blueprint for maintenance shop organization, considering and planning for these four basic functions should help make your maintenance shop run more effectively and safely. There may be some areas that are more challenging than others and some you do well. Regardless, make the whole team responsible for maintaining the shop to be as safe and functional as possible and keep on top of it.
If you'd like Bin Labels printed for your property at no charge, ask your local sales representative or email us. We will be happy to provide these to help you organize your maintenance shop for a safe and efficient new year.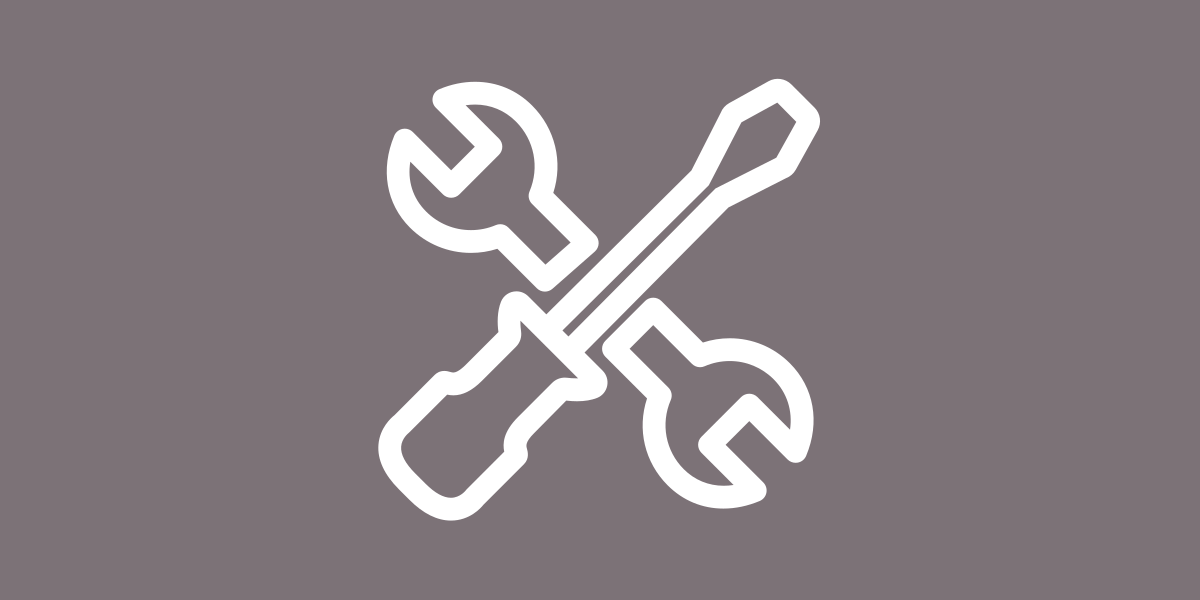 Tools & Safety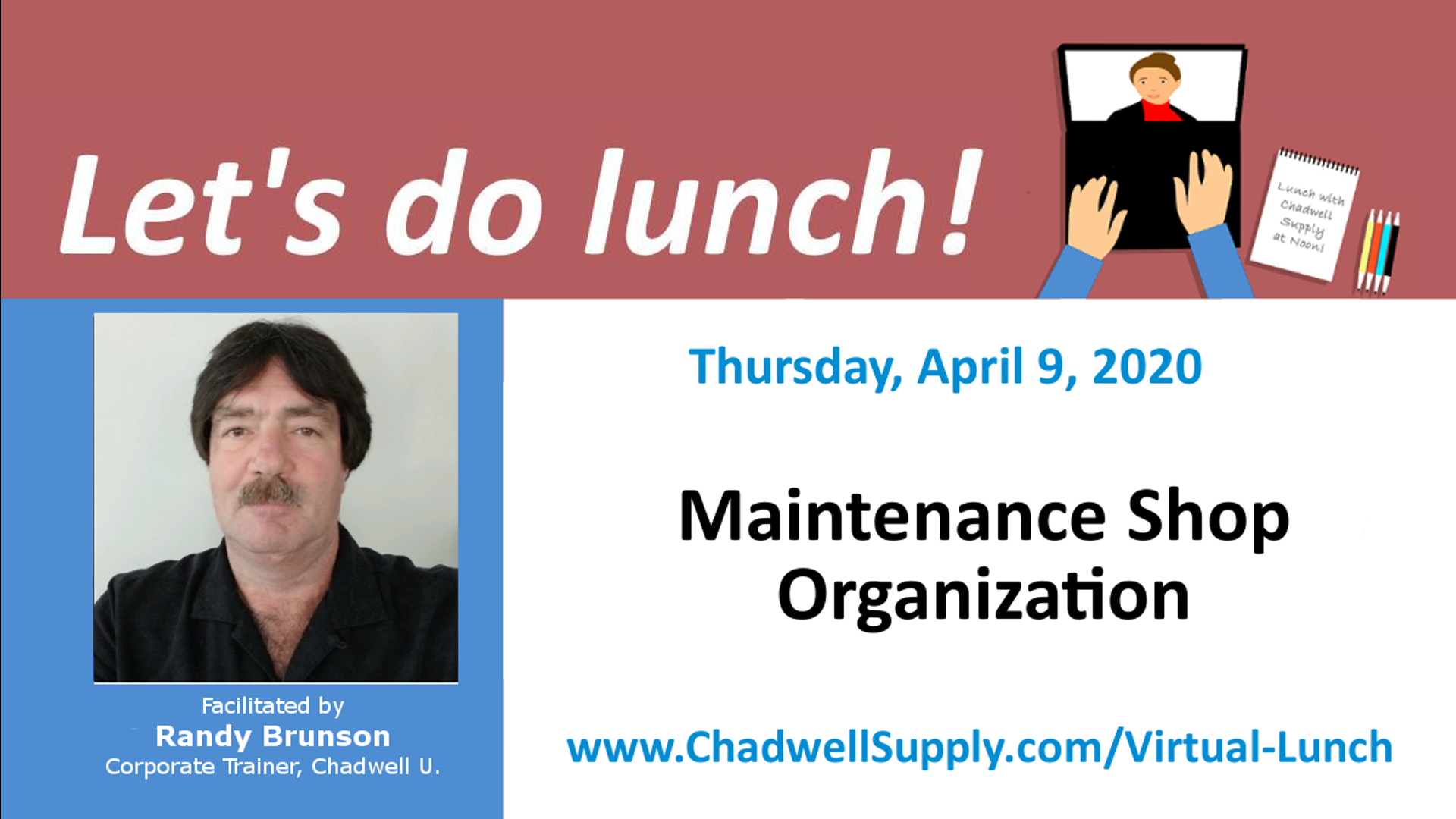 For more tips and ideas to organize your maintenance shop, see our recent Virtual Lunch webinar from Chadwell University trainer, Randy Munson.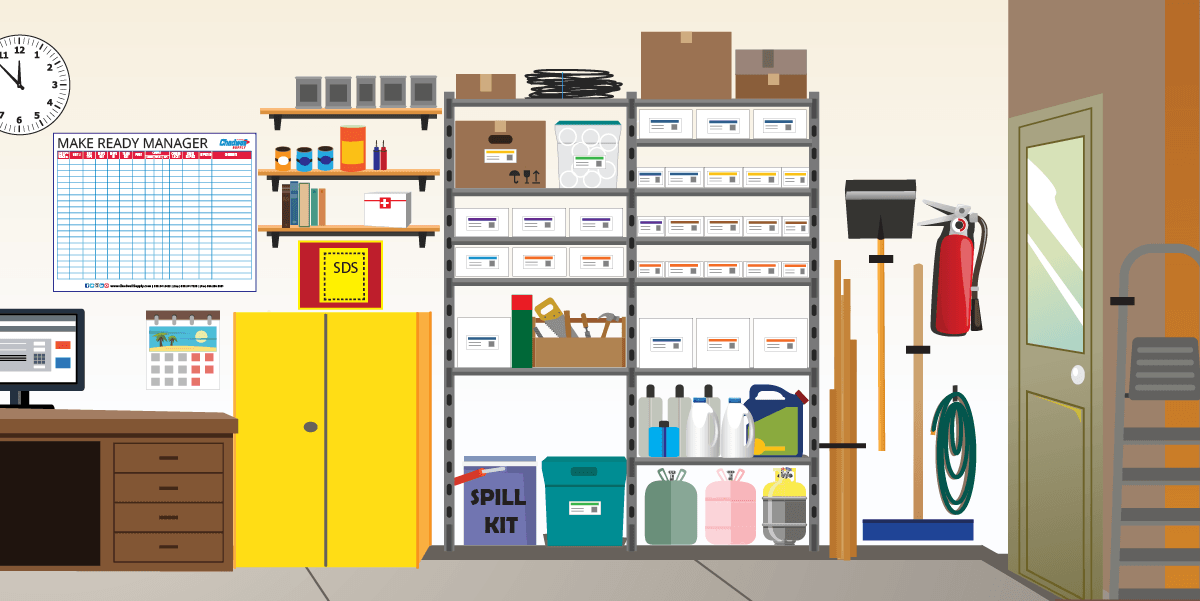 4 Keys to Shop Organization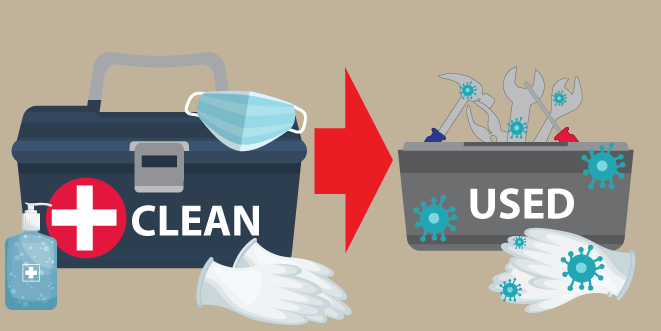 Keeping Your Toolbox Healthy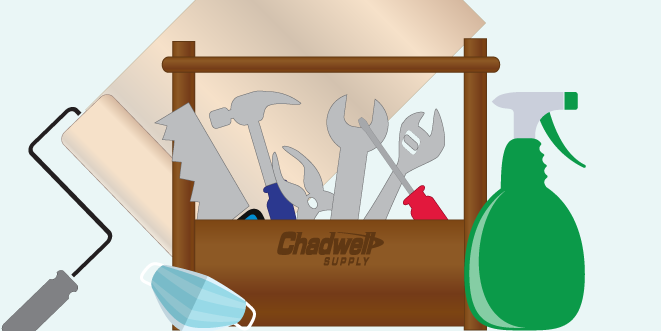 12 Things Maintenance Can Do During Coronavirus