Nashville
Chadwell Supply's Nashville Distribution Center Flood
The story of an incredible team of people dedicated to serving customers, helping others, sacrificing beyond expectations, and providing inspiration in the midst of difficulty.
Over the weekend of March 27, 2021, Nashville, Tennessee experienced over 7 inches of rain flooding the Cumberland River and its tributaries. Our Nashville branch filled with water as Mill Creek overflowed and all of the Space Park South Industrial Park was flooded. A substantial amount of our inventory stored in the warehouse was lost along with 22 Chadwell Supply trucks. The entire facility was six feet under - literally.
Within 2 days, all Tennessee, Alabama, and Kentucky customers were receiving their orders again. We pulled, packed, and delivered orders to a temporary Nashville facility from our Atlanta and Indianapolis branches overnight each night, and then our drivers delivered those orders in Nashville. Customers in Louisville, Lexington, Memphis, Knoxville, and Huntsville all began receiving their orders direct daily from Atlanta and Indianapolis. To facilitate deliveries from up to 300 miles away, many Nashville employees temporarily relocated to join their Chadwell Supply counterparts in Atlanta and Indianapolis while others began cleanup and rescue operations locally. The Chadwell Supply teams in these two unaffected branches assumed 24-hour operations and are still working round the clock today over six weeks later to pick up the additional load from the Nashville market. The Nashville customers are receiving daily products and services as if nothing even happened.
The Flood
Even though the Chadwell Supply warehouse is 4 feet off of the ground, the entire warehouse was filled with almost two feet of water that contained mud, oil, chemicals, and raw sewage. Security video footage shows appliances, large boxes, and even pallets floating through the warehouse from the force of the water.
Yes, it was devastating.
Millions of dollars of product in the Nashville warehouse were covered in wet mud and sewage.
Stacks of appliances and pallets of product fell over from the force of water coming through the warehouse or weakened lower cardboard cartons and caused tall stacks of products to fall to the warehouse floor.
All of the Chadwell Supply delivery trucks on-site were drowned in muddy water that reached over the engines and to the steering wheels inside. All were determined "totaled."
The offices, restrooms, and breakroom were demolished. All office furniture was ruined. Computers, office supplies, and personal property was destroyed. The bottom 4 feet of all drywall had to be removed and electrical outlets will have to be replaced.
When floodwaters receded Monday morning, our Nashville team had to quickly figure out how to serve customers expecting their orders with no trucks, no computers, very little salvageable inventory, and a warehouse completely covered in a half-inch of mud and water.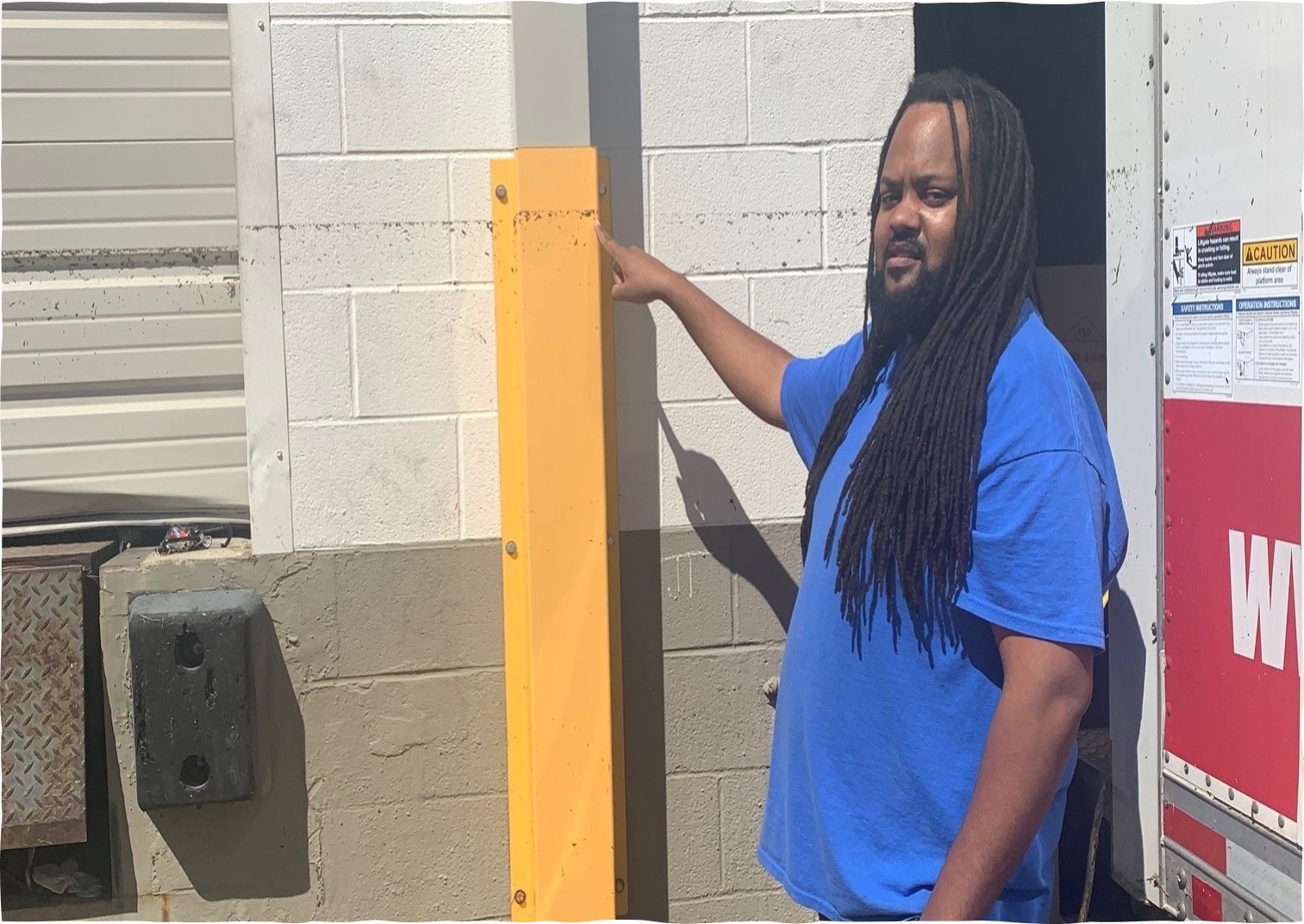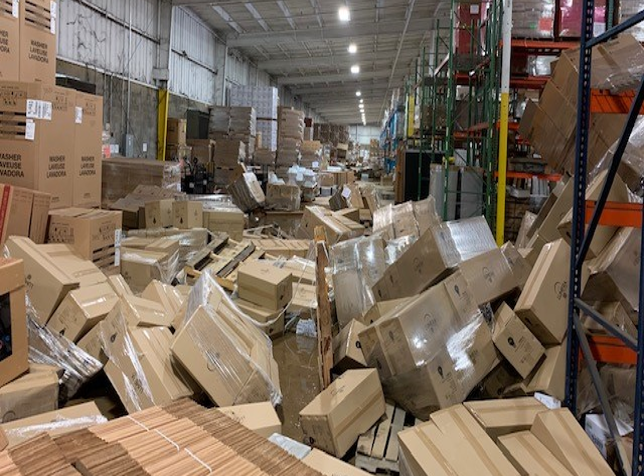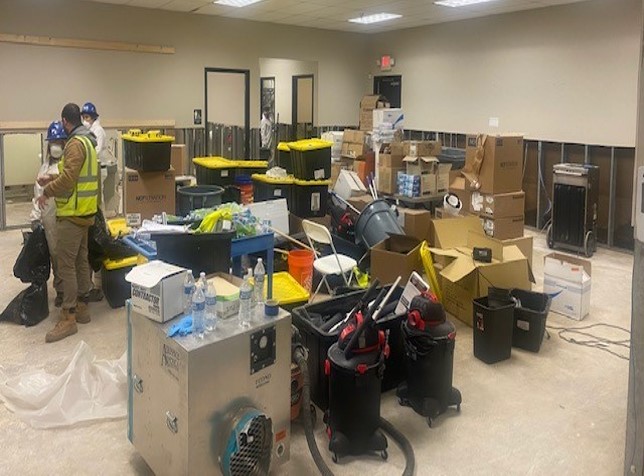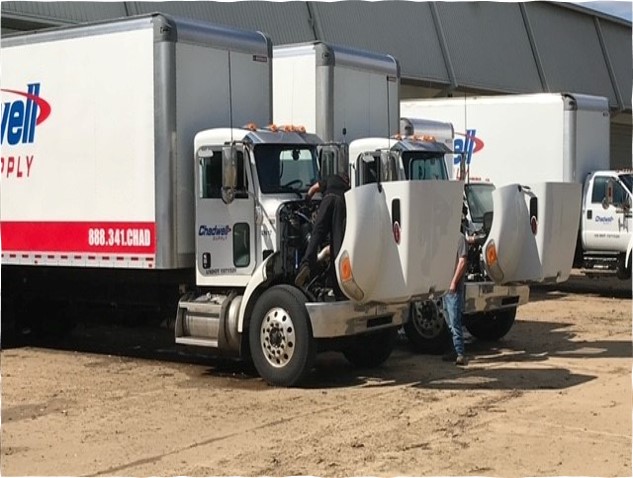 The Recovery
This is where the real story begins. This is where the entire Chadwell Supply family came together.
Before floodwaters had even receded, our Nashville team along with company leadership, working with other branches, our Customer Service and IT teams, had formulated a plan to shift orders to the other branches and take care of those customers as a first priority.
The Nashville staff who remained behind set to work immediately to salvage any inventory they could and to work with insurance and restoration partners to work through the mountain of damaged product, paperwork, mud, and dust.
Chadwell Supply drivers were rerouted and Nashville drivers temporarily relocated, many adopting long-haul daily routes to get product to customers in Nashville and surrounding areas from our other locations.
A vacant 40,000 square foot warehouse nearby was secured and leased immediately to serve as a new operational center in Nashville. Inventory that could be recovered was moved to this new facility and it was converted to a cross-dock to receive product brought by semi from Atlanta early every morning.
Our Tampa Distribution Center worked with the Purchasing team to replenish the Atlanta and Indianapolis branches that had taken on an additional load as well as the St. Louis and Columbus branches normally served by Nashville. Product shipments en route to Nashville had to be urgently rerouted while Nashville did not have the ability to accept deliveries.
Auditors began work assessing the lost and damaged inventory. A salvage company took what could be salvaged rather than sent to a landfill. A large portion of inventory in the Nashville warehouse had to be inspected and moved to the new facility, salvaged, or destroyed. All this was done in a muddy, dusty warehouse by staff in respirators. A professional hazmat cleanup crew was needed to clean, sanitize, and disinfect the floors, walls, and racking.
Offices are currently being rebuilt and shelves restocked. We hope soon to recall all of the Nashville branch "road warrior employees" back home and begin again serving customers from the Nashville warehouse.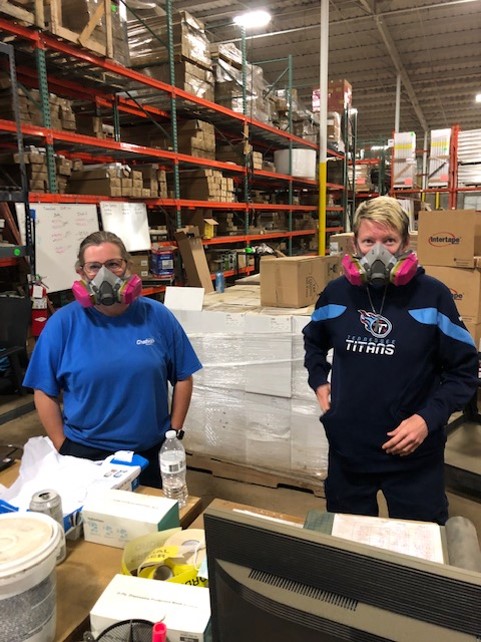 The Victory
The passion and dedication of the multifamily industry are bolstered by the integrity and service focus of our company's leadership and that is what inspires this Chadwell Supply family every day. This disaster allowed our company to show what many companies simply reference in their mission statement but fail to produce in their words and actions. It takes putting the needs of others before your own, the type of acts we witness each day throughout our corporate family. The quick and decisive response, combined effort, and sheer desire to serve the customer no matter the cost stand as a true testimony to the loyalty, character, and tenacity of our Nashville Branch staff and the entire Chadwell Supply organization. Our whole company is incredibly proud of the efforts of each person involved in a million different ways to make this a true Chadwell Supply victory.
We are so thankful for this Chadwell Supply family, the support of our corporate teams and other branches to help Nashville continue to serve customers with barely any interruption. We appreciate the support of the Greater Nashville Apartment Association, taking training classes scheduled for our Nashville location into their facility. The encouragement and support of our customers and friends over these trying weeks mean so much to all of us.
Chadwell Supply is proud to be part of this multifamily industry. We see our customers support their residents and each other day in and day out through fires, storms, challenges, and even a pandemic. But, when it was our team facing the challenge, we had the support of our amazing industry and we are forever grateful.
Our Mission
Chadwell Supply is 100% multifamily-focused and always strives to provide exceptional service to our industry friends.
We are devoted to giving our customers an unforgettable experience delivered with care and expertise while exhibiting excellence in all we do.